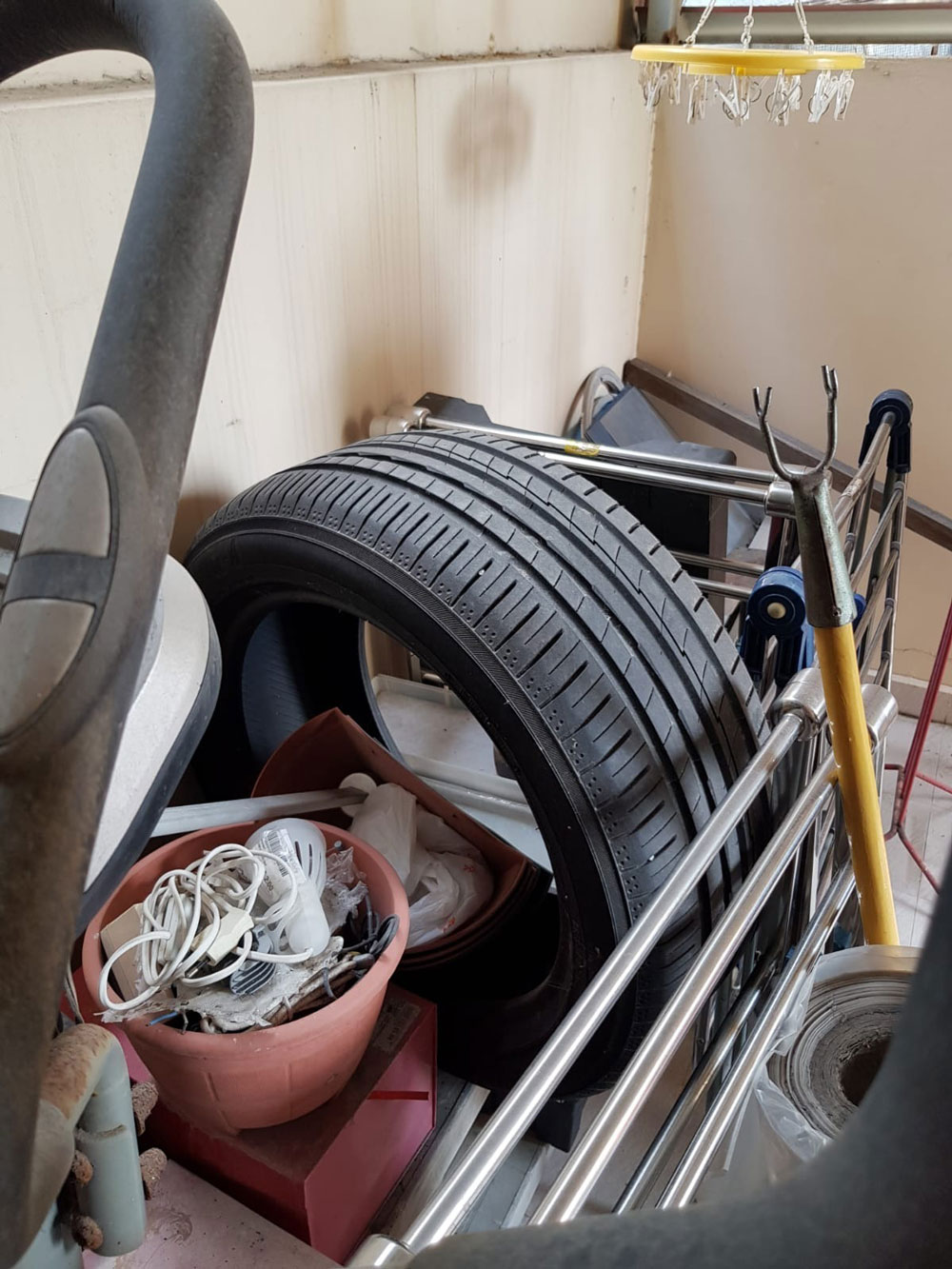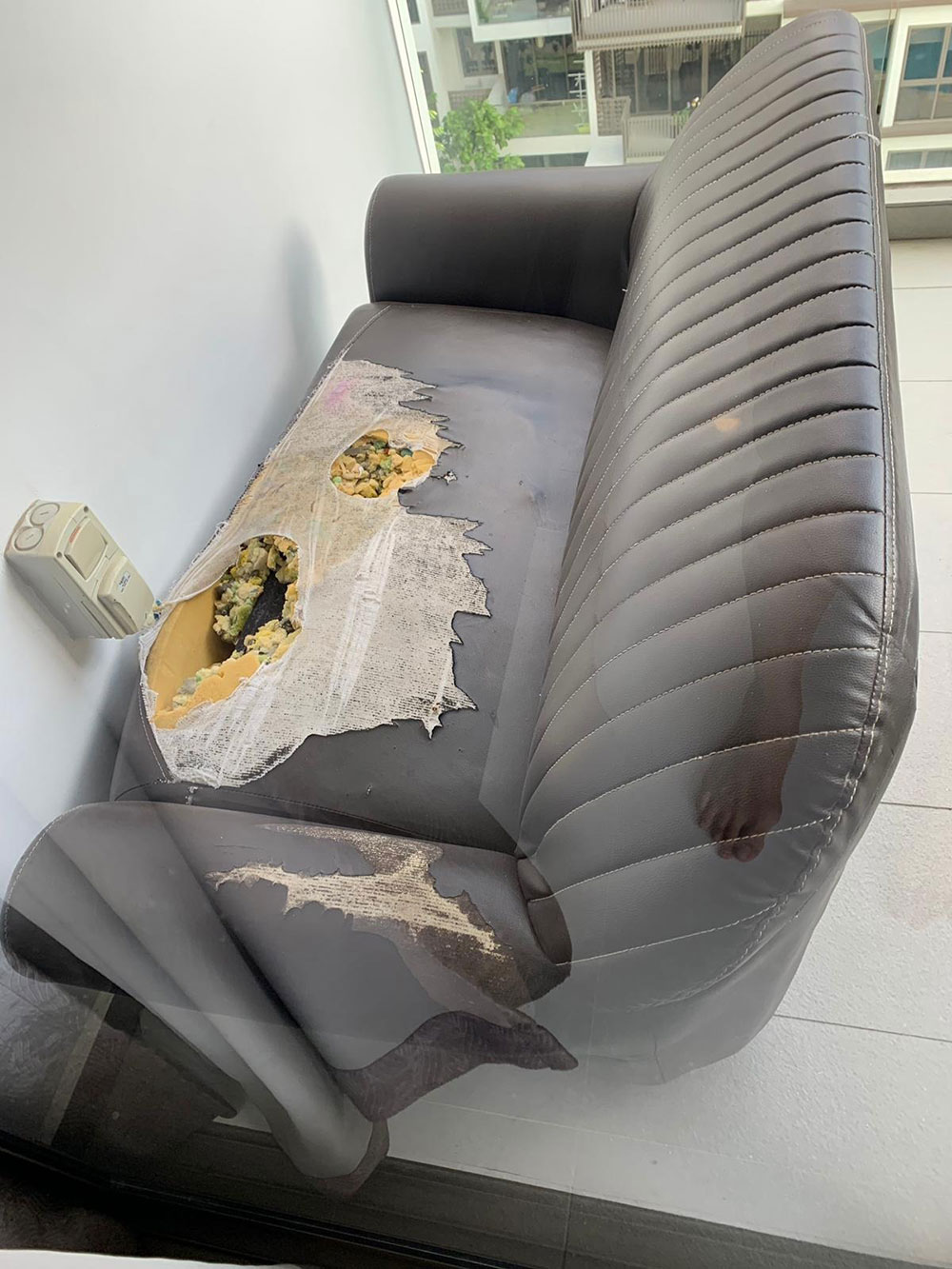 Estimated Old Furniture Disposal
Disposal Rates:
| | |
| --- | --- |
| Large Sofas 3 seat and above | $150-$200 each |
| Arm Chairs | $70 each |
| Cocktail tables | $70 each |
| Dining Tables | $200 – $300 |
| TV units | $80 each |
| Bookcases | $80-$200 |
| Chairs, Stools, Bedside tables, cushions | Min $70 per delivery |
| Sideboard | $80-$120 each |
| Desk | $70-$140 |
| Beds | $120 – $180 |
| Wardrobes | $80 – $200 |
| Chest of drawers | $70 each |
| Washing Machine | $30 each |
| Dryer | $30 each |
| Queen/King Bed | $80-$100 |
| Bunk Bed | $100 each |
| Single Bed | $40-$50 |
| 3 seater / L-Shape Sofa | $60-$100 |
| Fridge | $40-$80 |
| Upright Piano | $100 each |
| 3 Door Wardrobe | $100 each |
| TV-30′′,40′′,50′′ | $30,$40,$50 |
| TV Console | $40-$60 |
| Study Desk | $20-$50 |
| Dining Table | $40-$100 |
| Coffee Table | $20-$50 |
| Bookshelf | $10-$60 |
| Condolence-wreath flowers | $100-$300 |
Get e free Photo-Whatsapp Quote. Simply send pictures of the unwanted items to 93639053. Our friendly staff will be happy to assist.
5 Reasons you need Disposal Services
If you are familiar with the word, you probably are guilty of it. Some of us are sentimental and thrifty which is not wrong. So we tend to stash away things we feel is too wasteful to throw and we often to think one day we might need it (although we always never). So this stuffs accumulates over time and before you know it. It becomes a problem to deal with.
New homeowners are always excited when moving to a new home. The dining table that you had for the past 8 years isn't going to match you new home design. It is the time when you need new furniture's to match your new home. Everyone loves the feeling of moving to a home of renewed and renovated environment.
It's the time of the Chinese New Year. Friends and relatives will be dropping by to visit. You want your home to be spick and span and rid of any unpleasant sight. This is the time you de-clutter you home. All the unused paper bags, broken Tupperware, old electronics, storeroom junk, old shoes and clothes., CDs, broken treadmill/massage chair any many more. They are going to make space for a more presentable home.
Things get old. The sofa that you slept on during the couple quarrels has worn out over the years. Beds get squeaky. Old Fridges not cold anymore. Outdated designs. Broken table legs. Furniture's do get past their life cycle due to wear and tear and that's when they need to be recycled for a new lease of life.
5. Singapore is a Fine Country
As you know Singapore is a Fine country, illegal dumping is a serious crime. If convicted, offenders can be fined up to $50,000. Jailed for up to a year, or both. Repeat offenders can be fined up to $100,000 and jailed between one and 12 months. There are cameras everywhere in our little Red Dot. Don't be fooled by someone who claims to dispose your furniture ethically. Find a Licensed disposal company because you don't want to get implicated at all and have a peace of mind.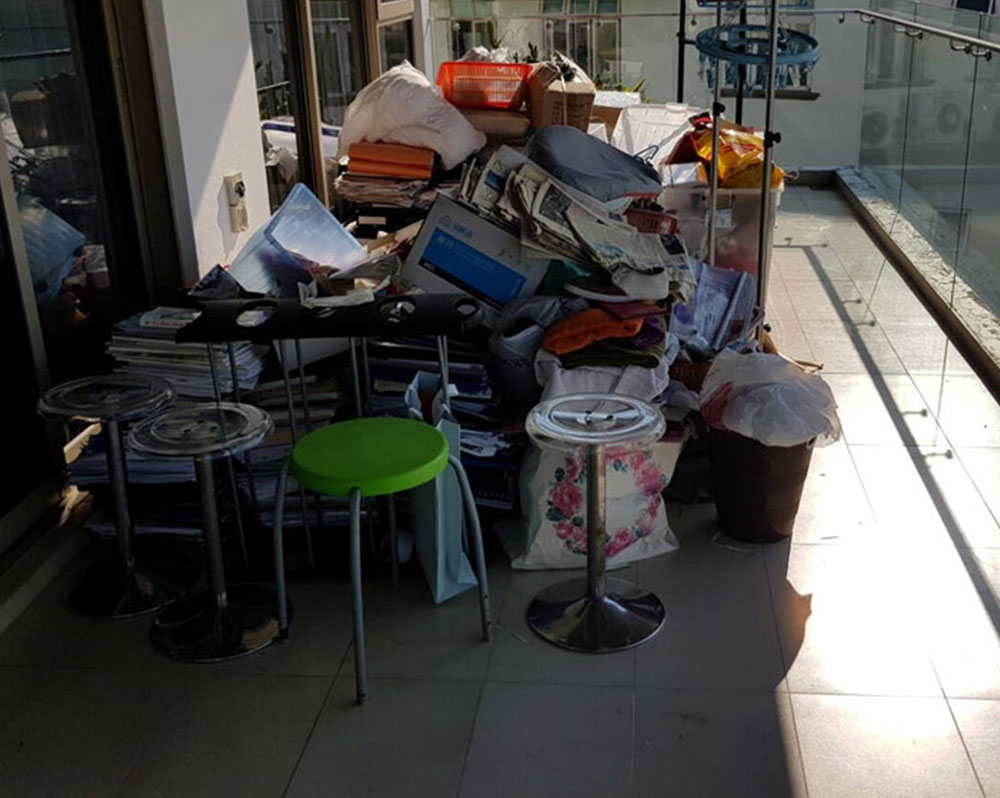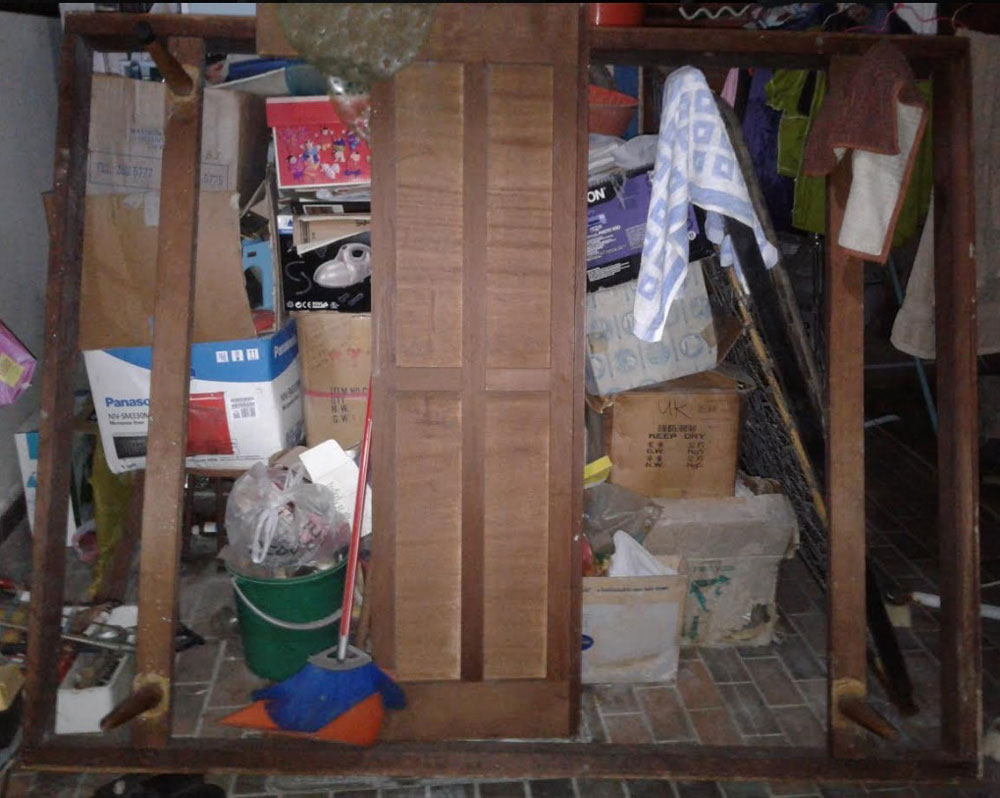 1) How do you charge disposal? Is the manpower and transportation included?
Disposal is charged based on the volume. We can estimate the volume simply by looking at the pictures that you sent. We can also send someone down to do a free on-site quote. Quotation will include the labour to move the items and the transportation. You can basically just sit back and let the guys do the removal!
2) Do you have disposal facilities?
Yes, we have proper disposal skip bins at our Warehouse.
3) Do you have procedure in disposing items?
The procedure is as such once the disposal items is collected. It goes through a sorting process. The sorting process will sort out items that can be reused or recycled. Some furniture that are in good condition are given a 'second chance". They are often given away to charity organisations such as Homes, Churches and temples. We ensure a strict recycling process to reduce impact on the environment.
4) How do we dispose confidential files?
We recognise the importance of identity security and ever since the Singapore Personal Data Protection Act 2012 (PDPA) came in full effect back in 2014, corporations, institutions, even all statutory boards have been more cautious than ever in the handling of sensitive & security information. As such, confidential files are brought to certified shredding plants to be shredded. A Certificate of Destruction is given after each service.
5) Do you buy back used items?
6) Do we sell the goods after we collect from the clients?
Yes and No. It depends on the goods. Most of the items that are sellable are old newspapers, cardboard boxes, used clothes.
Yes, all items vetted thoroughly to see if they are deem recyclable or to be scrapped.
8) Can you just donate to charity the items rather than disposing it?
Yes, we can. We have a partnership with a list of Charities, homes and non-profit organisations that we are constantly in touch to see if some of the items can have a second home.
9) Do you dispose electrical/electronic and machinery? How?
Electronic waste which includes items such as TVs, Laptops, computers, cellphones. These items contain many harmful substance which can be devastating to the environment if not disposed carefully. Data Protection is also of paramount importance If there is a memory card left in the slot, we take it out and crush it into pieces. For complete confidential disposal, we crush all of the internal boards, ensuring there will be no memory left behind. Hard disk itself and the platter (magnetic disk) inside will be crushed into pieces, making restoration 100% impossible.
Electrical and Machinery items will be consulted on-site on a case to case basis.
10) Do we clean after disposal?
Yes we do! Cleaning is an optional service. It depends on the service required. Please speak to our friendly professionals to get an estimate.
11) What are the items you do not accept for disposal?
Spouse, in-laws, pets, children! But Seriously some of the non-accepted items are as follows
Paint and paint cans (whether they are empty or full)
Explosive products (such as any size of propane tanks, helium tanks, or aerosol products)
Solvents (like paint thinners)
Pesticides and Fertilizers (including indoor plant products)
Antifreeze or coolant (including windshield washer fluid)
Oil filters
Empty automotive oil containers
Poisonous materials (such as medications that have expired, cleaning products, fluorescent tubes, cooking oil, needles and syringes, other types of medical waste)
Flammable products (such as gasoline, lighter fluid, and turpentine)
Corrosive products (such as drain cleaners and car battery acid)
Eco-Friendly Commercial Old Furniture Disposal Services in Singapore
Disposal services have always been a big question mark on everyone needing the services. There will come a time when you need Disposal services especially if you bought new furniture and need to get rid of the old ones, Moving to a smaller place or simply De-cluttering and suddenly finding many things that you want to throw away.
We often find customers wary of the services as of how it is disposed of. Is it disposed of in an environmentally friendly and legal way? Rodex Movers is a homegrown company helping people in clearing junk. We are here to lead the industry with our manifesto of REDUCE-REUSE-RECYCLE. People hire us when they are moving, looking for bin rentals, emptying the storage space, and disposing of extra renovation material for freeing the space. Our job is to take care of the waste responsibly.
Rodex Movers started Disposal services in 2010 when we recognize an industry imbalance on the furniture disposal trade. People are overcharged and illegal dumping issues were many. Over the course of years, we have achieved many awards like Casetrust, Bizsafe. We are one of the first disposal company to implement paperless invoicing and assure secure disposal of products. We are transparent with our rates and you can find below some estimates of the cost so you can have an idea how much it will cost to dispose of your items.
A Trusted Office Furniture Disposal Company
We understand how overwhelming it can be when there are sizeable office movables to dispose off. It can be a massive problem or simply as a business owner you don't enough time and energy to deal with the junk. Let our highly skilled professionals take thee charge of furniture disposal Singapore for all kinds of unwanted stuff at your place.
Being decades-long established moving company, we took a plunge into office junk to clear business in the year 2010, and since then we have come a long way now serving business places throughout Singapore. We do eco-friendly disposal of bulky items Singapore while assuring the most competitive rates. We have onboard a team of furniture removal and disposal experts, with each individual holding experience and in-depth knowledge to get the furniture disposal job done while ensuring convenience to the workplace owners.
We are a responsible disposal Singapore service provider founded with the core value of "Reduce-Reuse-Recycle." In fact, we are the first disposal agency to implement paperless invoice model, as a contribution to the environment we breathe in.
You can call us when you are moving in a better compact workplace and you have surplus of desks & chairs or while renovating the office you invested in new furnishing and you have to get off the old ones. Our job is to keep you away from all the hassles associated with bulky item disposal.
Business & Workplace Trash & Junk Removal
Are you in process of hiring a professional furniture disposal service provider? We the Rodex Movers do rubbish removal for businesses in Singapore. Our office disposal Singapore solutions are formulated to cater the needs and demands of startup workplaces to big enterprises. We deal with bulky item disposal Singapore in a speedy and in a professional manner. Our professionals are equipped with an advanced set of tools and equipment to deal with all sorts of clearance jobs. Additionally, we have practical experience in association with an extensive knowledge to provide dependable disposal services.
Convenient Furniture Disposal Services with Affordable Prices
Our comprehensive furniture removal and disposal solution consists of picking up the bulky unwanted stuff from your place, then load them onto to our service van. Latter, we do the transporting & recycling of the waste in an environment ethical manner. We are ready to get rid of small to large pieces of furniture. Just name the type, the size, weight, and the volume, and we take care of it. We have been delivering speedy, trustworthy, and efficient disposal of bulky items services the last nine years across Singapore.
Peace of Mind Guaranteed With our Furniture Disposal Services
Searching for old furniture Disposal Company in your town for bulky item removal? Give our squad of disposing proficient the opportunity to provide you complete peace of mind. Being an eco-friendly junk removal company, we collect all types of rubbish and recycle them.
Why think or rethink, reach out to us and choose the appropriate time for our professionals to come to your place for the removal of bulky Items. We promise a fast response. So, schedule your appointment now!